The Best DIY Hard Floor Cleaners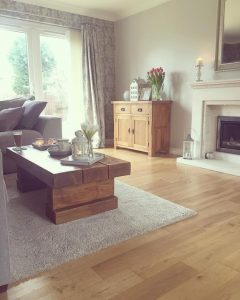 Hard floors are a perfect finish to every home. They make it look warmer and cozier. They give every place a nice finish and a luxury touch. But, in order to enjoy them longer one should know how to treat them right. Regular cleaning is a must and it should be performed very careful if you don't want to destroy your floors. Choosing the right detergent is really important because some cleaning solutions could do more harm than good. Using DIY hard floor cleaners is not a bad idea at all. Here are some really good recipes and learn how to prepare your own:
Put some vinegar
Vinegar is one of the most powerful natural cleaners you could use when cleaning your home. You can use it to clean kitchen appliances, bathrooms, furniture… and hard floors. Mix a few spoons vinegar with some water and wipe your hard floor with this homemade solution. You will be amazed by the result. And, don't worry – the strong smell of vinegar disappears as soon as it dries.
Add essential oil
If you can't stand the smell of the vinegar, you can add a few drops of essential oil to the solution. Mop the floor and enjoy the fresh atmosphere! Your home will feel like a luxury fragrance shop!
Be careful with water
When preparing your homemade cleaning solution you should be really careful with the amount of water you are using. Hard floors could be damaged by large amounts of water. So, mop the floor gently, absorb the water and open the windows so that the wood floor can dry quickly.
Lemon juice
Lemons are also powerful cleaners. If you don't trust the lemon juice to perform the hard floor cleaning alone, add some liquid soup. This would make the perfect DIY cleaner for your hard floor. No dust or stains can resist this solution. That's for sure!
Regular vacuum cleaning
Last but not least regular vacuum cleaning is a must when it comes to keeping your wood floors in good condition. Performing it once a week will ensure your floor is dust free. After the vacuum cleaning mop the floor with some of the DIY cleaning solutions and read a good book or magazine while waiting for it to dry completely.
Maintaining your wood floors in good condition is not an easy task but it's worth it. If you're not sure you can perform it on your own, you can always hire our professional hard floor cleaners to do the job for you!